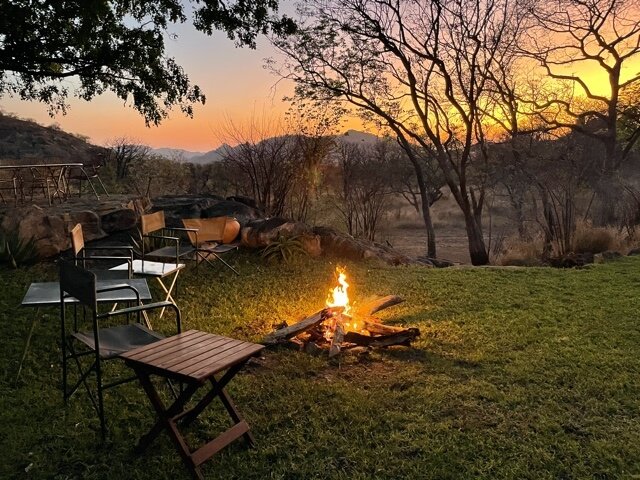 Rowallan Camp is a unique hideaway in the bush with all the creature comforts of home. We've taken the way you see Matobo National Park and given it our own special twist.
Our camp has various accommodation options, and each space has been shaped with its own personality. Wander around Mamazala's grounds and discover hidden historical titbits or live your best retro life in Sanderson's Camp.
We also have a spacious events venue, an exclusive tented camp, and a meeting room. What more could you need? A sundowner spot with a view? Don't worry, we have several of those too.
Looking to keep busy without having to venture too far? Rowallan Camp is the perfect family-friendly spot and there's something for everyone.
If you're looking for a little me time, retreat and unwind with a good book and a cup of tea in the grounds. If it's quality social time you're after, our braai areas are ideal for sharing a meal with friends.
The sunsets in Matopos are an event, and we know the perfect way to experience them. Indulge in a sundowner at one of our hand-picked viewpoints looking out over the quintessential Matobo kopjes.